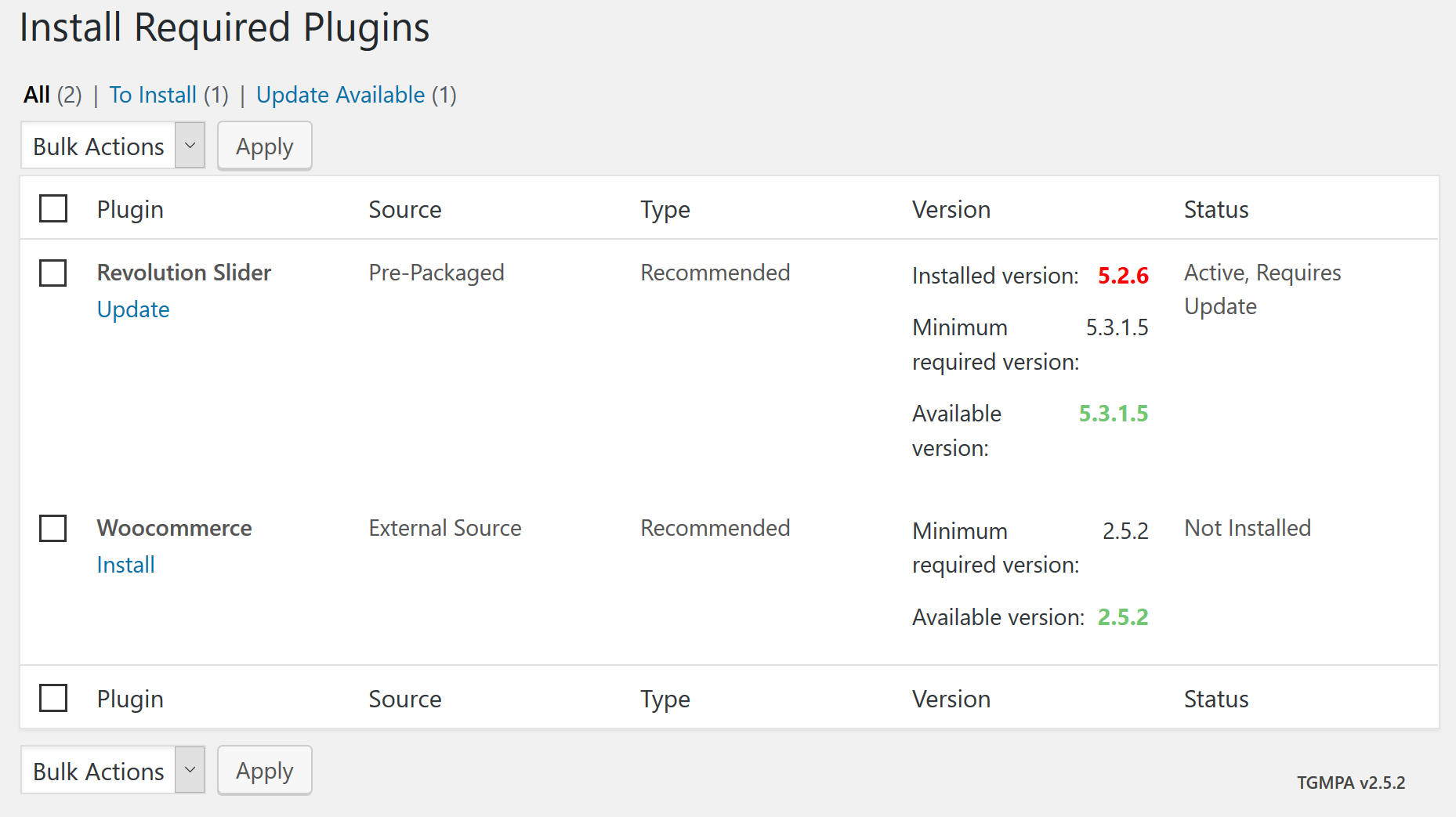 Take care on installing required or recommended plugins for WordPress
Lessons learned for today: Always take care which plugins are installed when you add a new theme in WordPress.
Some WordPress themes come with plugins which are recommended or required, e.g. WooCommerce, Revolution Slider etc. WordPress then offers a separate page at Appearance -> Install Plugins. That's very convenient: Just select all plugins and choose "Install". Once this is done, again select all plugins and choose "Active". And you're done!
Unfortunately this automatic install also includes beta versions! I don't want to have beta versions on my productive systems but unfortunately I did not take care as I would not expect that beta versions are also considered for this automatic installation. I'm a bit surprised about that.
If you encounter such a beta version in the list, just go to the plugins page, delete the plugin and manually install it. For WooCommerce it's fine to install from online repository as this will use the stable 2.6.12 instead of any beta…. I wonder why the plugin version is different whether I use the "plugins page" or the "install plugins page"….
So Lessons learned for today: Always take care which versions are automatically installed for required plugins!